Introduction - Butterflies and Snails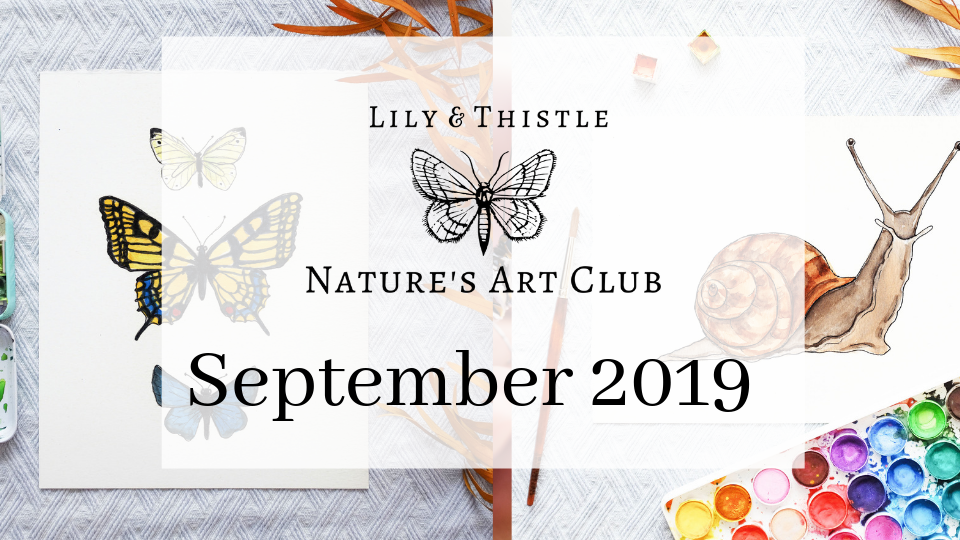 Welcome to Nature's Art Club!
Are you ready to have some fun exploring nature, making art, and learning more about a few of our natural friends? This month we are focusing on butterflies, moths, and snails. Have you seen any of these around your yard? Be on the look out! September is a great time to find them.
We have so many great ways for you to learn and explore. You can follow along and paint each subject with the included video, printable outline, and step-by-step tutorial. Or, if you'd rather color, check out the two included coloring pages. There is a fun poem (written by our own in-house poet) for you to enjoy too! Also, don't forget to check out the Fun Fact sheets, watch the interesting video links, and of course, get outside to write down or draw your own observations.
One last thing! You are invited to join the Nature's Art Club private Facebook group where we welcome your thoughts, observations, and discoveries. We'd love to see your paintings and coloring pages there, too. Don't be shy! We'd love to have you join in and share what you are doing.
OK, that's all for now. Until next time remember: your life is your art.
Your friend in Nature,
Hannah
P.S. You can download the full month's worksheet at the bottom of this post or you can download each individual worksheet at the bottom of each lesson.
2019-09_Natures_Art_Club_September_2019_Workbook.pdf