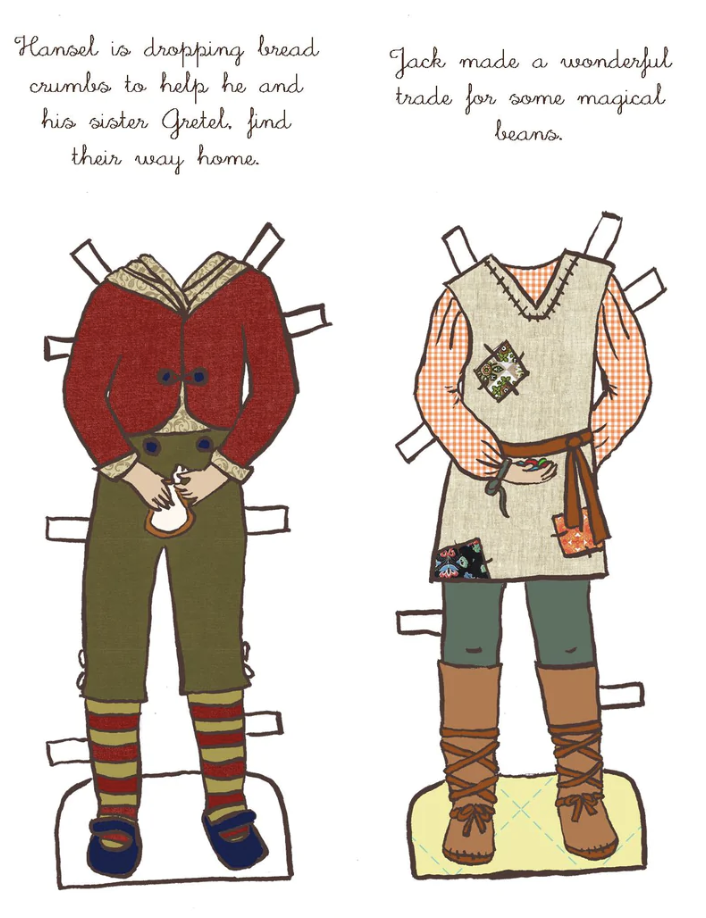 Adventure Awaits
You'll receive 16 fun, ready-to-print outfits for your dolls.
You'll be able to take characters like Hansel through the woods, Jack to trade some magical beans, Pecos Bill to rope and ride, and The Pied Piper to sing a song.
When you're done with adventures, dress your dolls for the day with outfits perfect for any occasion.


Boys love Paper Dolls
This bundle contains 8 boy dolls, ready to be named and head off on their own adventures. Will your doll be Peter Pan for the day or will he set off for a day at the movies?
Create fun folklore scenes with outfits from our Fairy/Folktale Outfits or get creative with our Everyday Outfits.