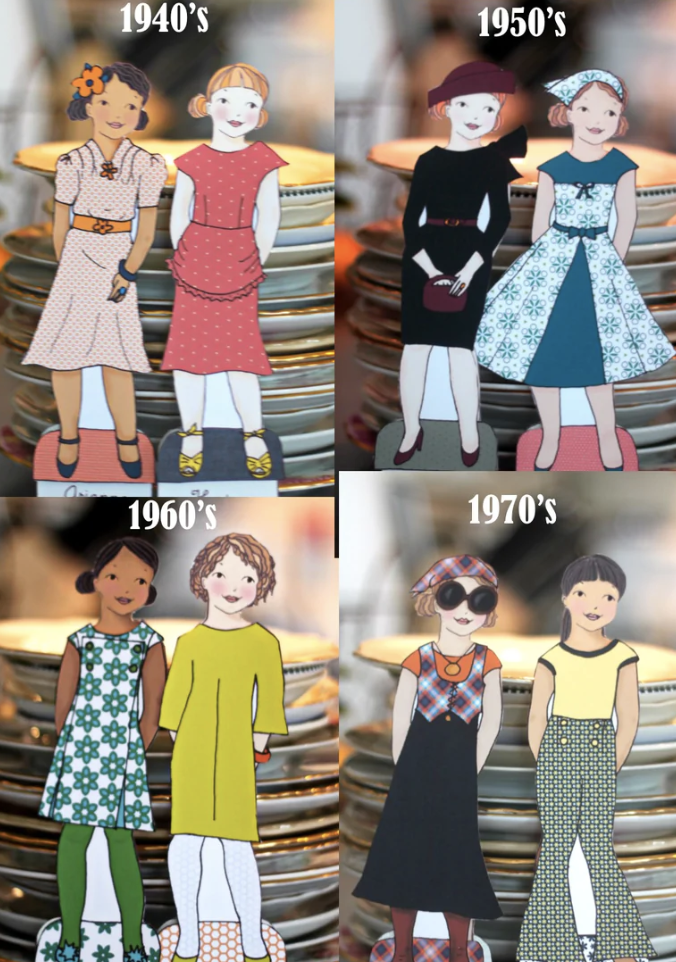 Play Through the Decade
In this bundle you'll receive:
8 Girl Paper Dolls
36 Outfits
Instant download so you can begin playing right away.
PLEASE NOTE: You will need Adobe Acrobat Reader to open the file (free to download at http://www.adobe.com).
Paper dolls can be played with, framed, or used in scrapbooking. Print them out as many times as you would like!

Over 100 years of fashion
Our Century of Fashion Line and Gown themed outfits are perfect to incorporate in your homeschool lessons or for imaginative play.
This bundle is perfect for learning about each decade and how fashion has changed throughout history!