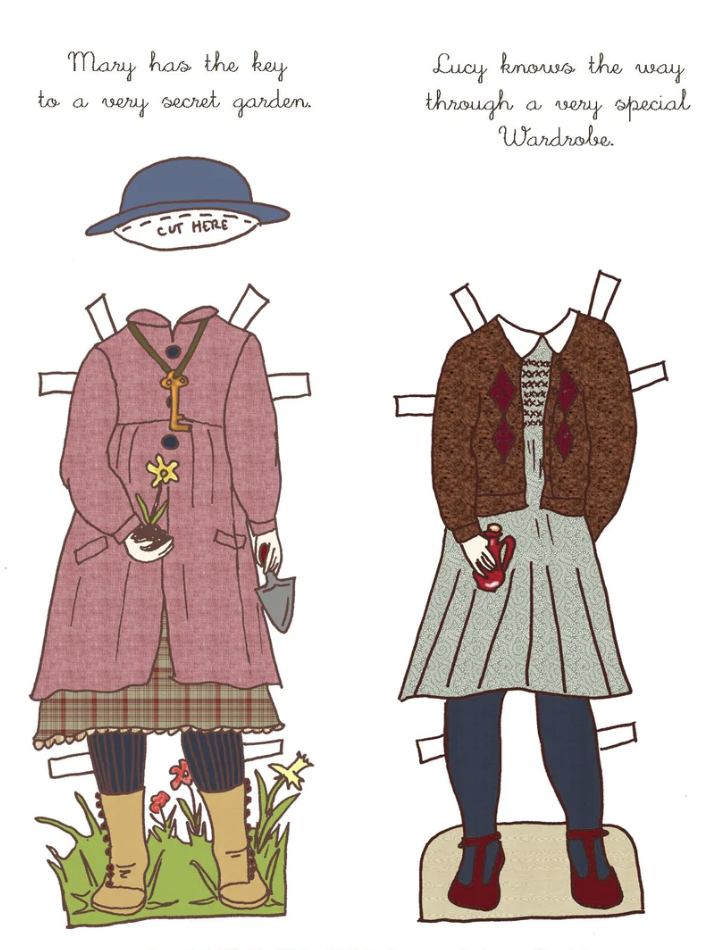 Classical Literature Characters
Outfits include:
Heidi from Johanna Heusser Spyri's book "Heidi"
Mary Lennox from Frances Hodgson Burnett's book "The Secret Garden"
Anne from L.M. Montgomery's book "Anne of Green Gables"
Jo from Louisa May Alcott's book "Little Women"
Velvet from Enid Bagnold's book "National Velvet"
Lucy from C.S. Lewis' book "The Lion The Witch and The Wardrobe"
Hans Christian Andersen's: "The Little Mermaid" and "The Princess and the Pea"
The Brother's Grimm Collection: "Cinderella," "Little Red Riding Hood" and Gretel from "Hansel and Gretel"
Lewis Carol's "Alice's Adventures in Wonderland"
L. Frank Baum's Dorothy from "The Wizard of Oz"
J.M. Barrie's Woodland Fairy Tinkerbell from "Peter and Wendy"
Your favorite classical literature characters have come to life
Enjoy hours of imaginative play, perfect for the whole family to enjoy.
Include your Paper Doll characters into your studies, create a play, or even a stop motion video - the options are endless!