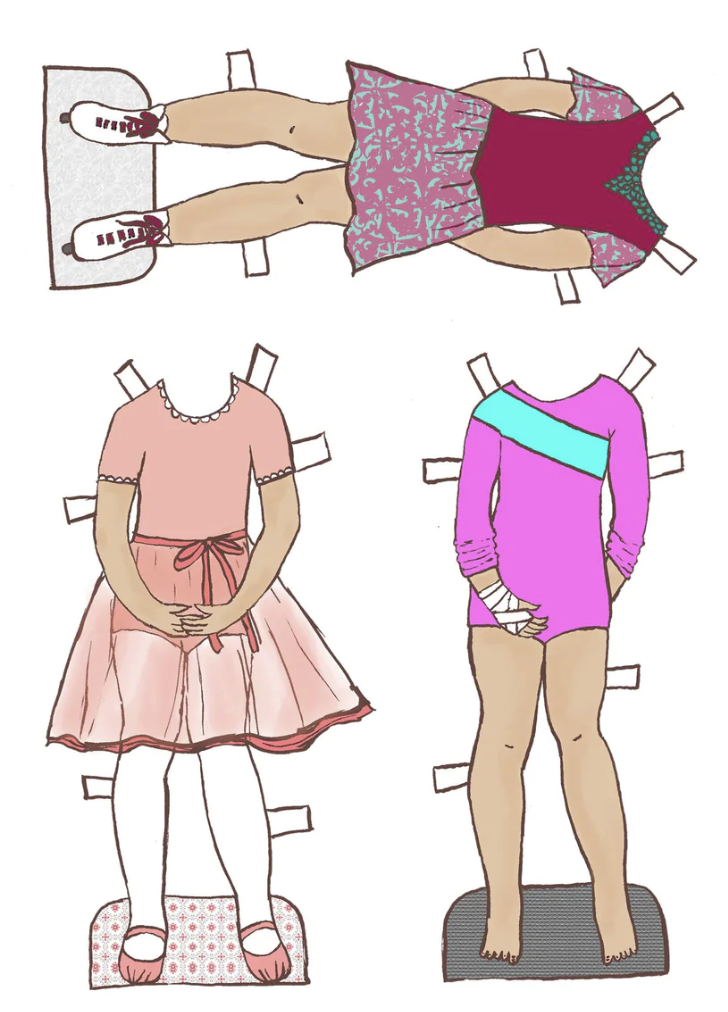 Twirl, jump, throw, skate and more
In this bundle you'll receive
8 Girl Paper Dolls
12 Outfits
Your dolls will be ready to perform at the ballet, hop on the beam, throw a fast pitch, or dribble down the court with these fun outfits.
Instant download so you can get started playing right away!

Knock it out of the park
Our Girls in Sports Bundle has everything you need to play soccer, basketball, tennis and more!
When you're ready for some indoor activities, your dolls can take ballet, be a gymnast and even ice skate!