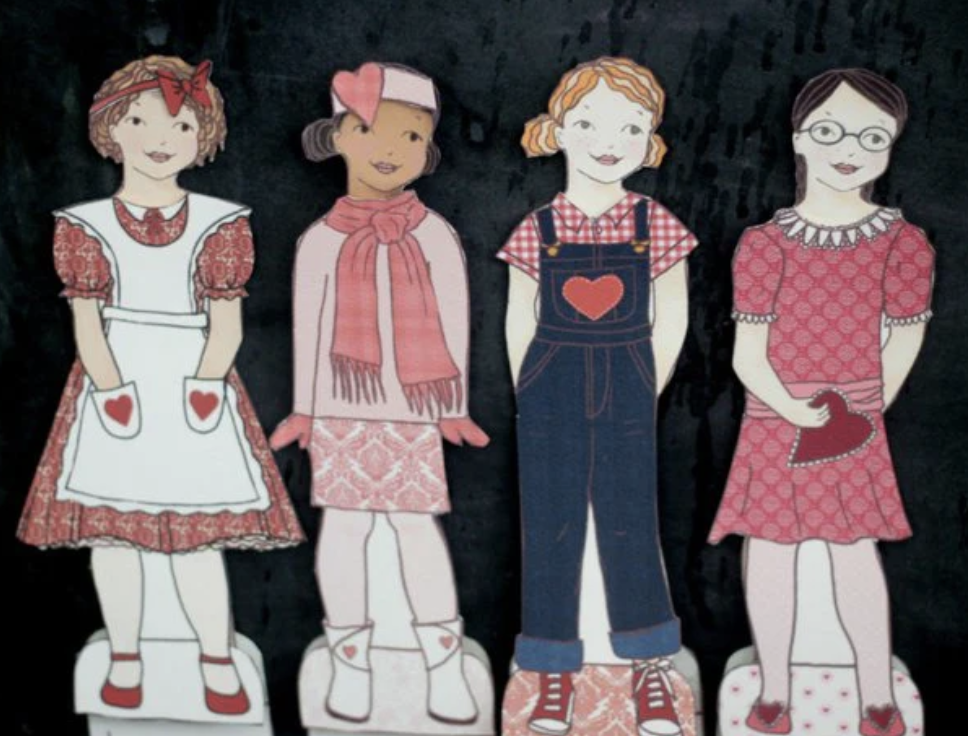 A fun way to celebrate
In this bundle you'll receive:
10 Paper Dolls (2 Boys and 8 Girls)
11 Outfits (3 Boy outfits and 8 Girl outfits)
A perfect way to celebrate Valentine's Day.
Play the day away or decorate with these fun dolls and outfits.
Keep them on display for festive fun all month long.


A fun way to celebrate

Use your Valentine Bundle to create decorations or set up a class party for your dolls.
Get creative and use your imagination.
What kind of fun will your Paper Dolls have with you today?