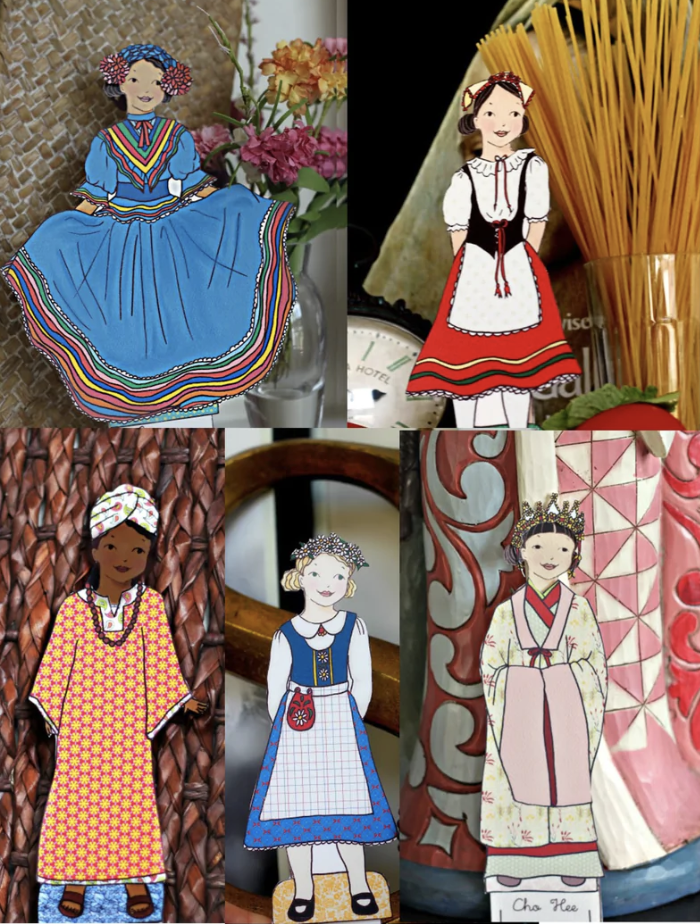 Grab your passports
In this bundle you'll receive:
9 Paper Girl Dolls
12 Outfits
Your Paper Dolls will be world travelers in no time with this fun bundle!
Visit Sweden, Nigeria, Korea, Italy, Guatemala, India, Mexico, U.S., Russia, Spain, and Polynesia.
As a bonus, we've also included the popular St. Lucia doll to represent Norway, Sweden and Italy at Christmas time.

Where will you explore?

The Girls Around the World Bundle is the perfect way to enhance world studies and learn about different cultures in a creative and fun way!