Have you always wanted to learn the art of watercolor but feel overwhelmed at where to start? Do flowers bring you so much joy you wish you could capture them somehow? Do you buy cards or prints that you wish you could learn to make yourself?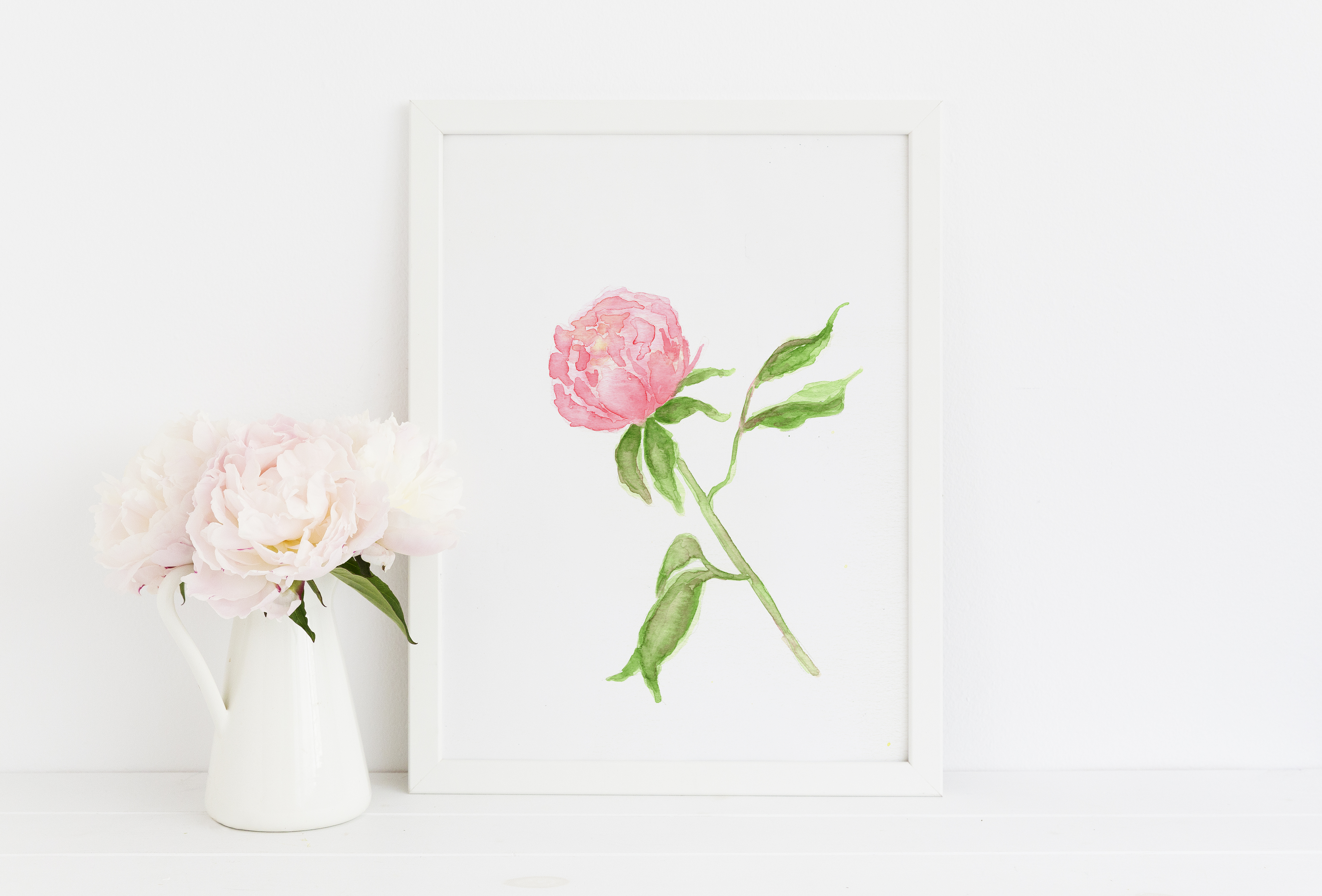 What if, instead of buying those things, you invested in learning a skill you could use to make your own cards, gifts, and home decor?Imagine how it would feel to finally make what you envision, just the way you want, without compromise. Imagine having the know-how to impress everyone, even yourself, with what you can create. Imagine being connected to others who are on the same journey as you... all commited to learning the art of watercolor -creating beautiful things to share with others, and even sell.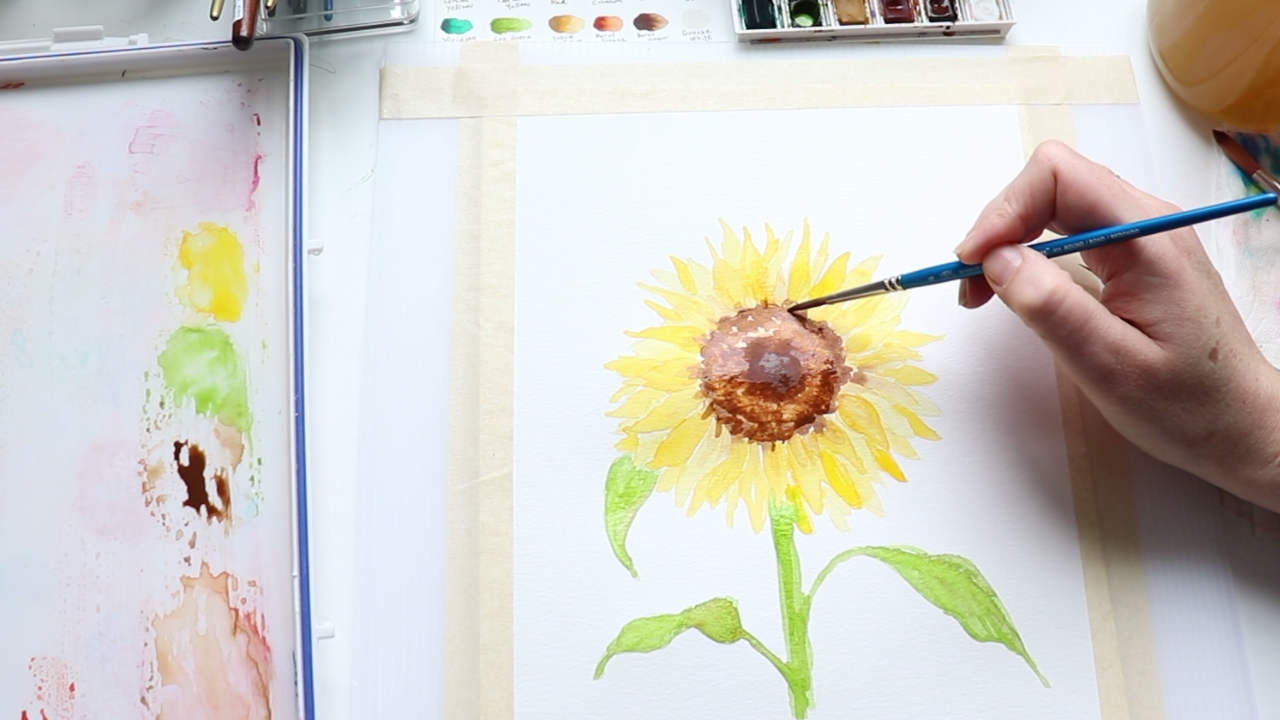 As a working artist, mother and teacher I have seen art transform lives of both young and old.
Art is a powerful tool that creates bonds, says what we cannot say, and helps us notice the beauty that exists all around us.
I have seen students go from thinking they could not draw a stick figure go on to create beautiful works of art. I have seen the faces of overwhelmed moms turn calm and thankful as they take time to create with watercolor.
I have given the gift of my art to hundreds and enjoyed the satisfying feeling that something I made gave someone else a reason to smile.
That's what art has done for me.

IMAGINE WHAT IT COULD DO FOR YOU?
I have prepared this powerful course for you because I want you to know that YOU CAN MASTER WATERCOLOR! Even if you are not a "natural". We will start out with figuring out your "why" for making art and then go on to figure out your "how". I will show you the basics and then give you lots of beautiful projects to practice what you have learned. You will learn how to create beautiful paintings and cards with minimal fuss, allowing you to give beautiful gifts on a whim. You can use any of the patterns/tutorials for your personal projects, share them with friends and family, or even sell them to earn extra money!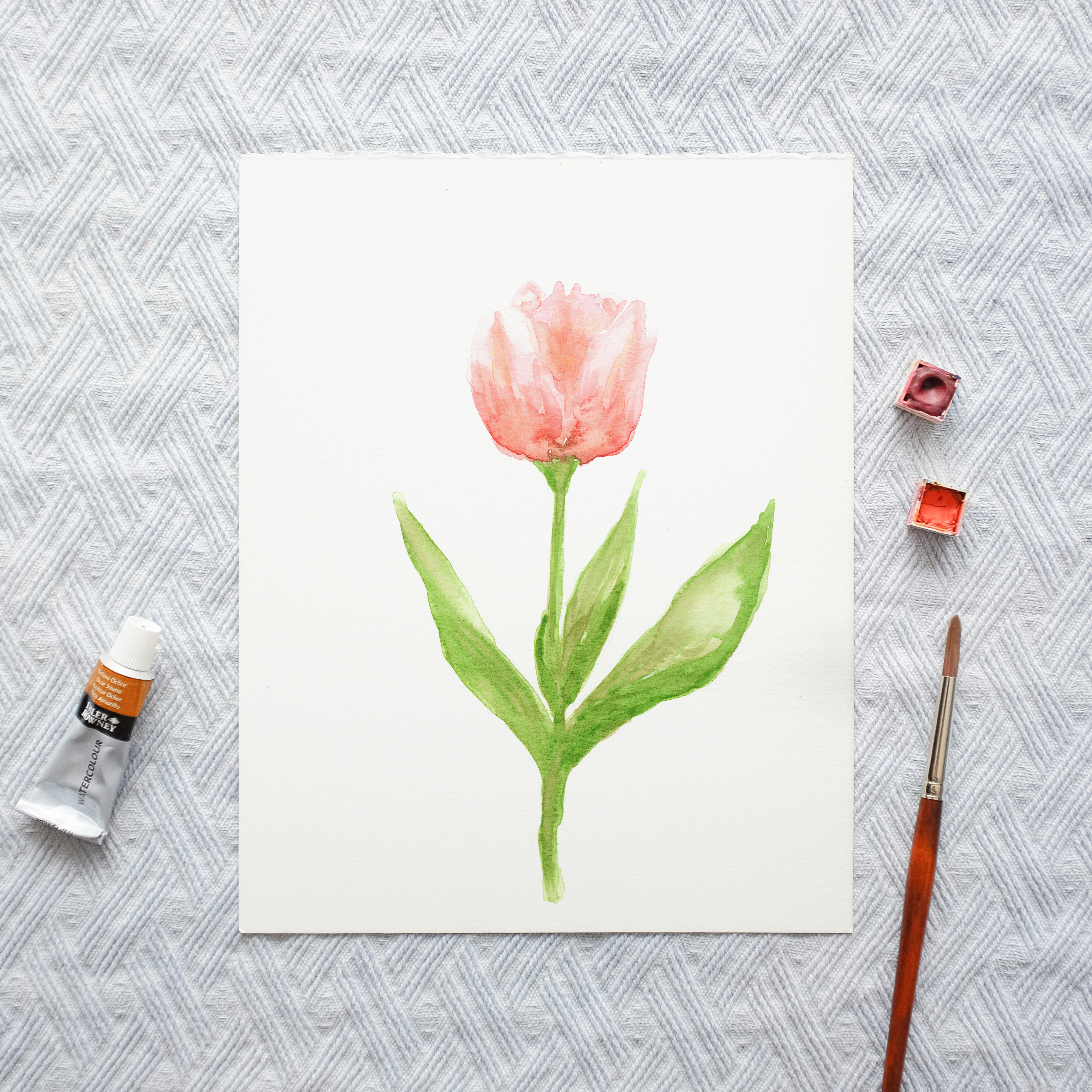 THIS SIX-PART COURSE WILL TEACH YOU:
How to figure out your "why" for making time for an art practice
How to find the right supplies and how to save real money on them
How to do basic, foundational watercolor techniques for success on any project
How to do brush exercises that will train your mind and hand to do loose florals effortlessly
How to master leaves and greenery to add to any design
How to create multiple loose watercolor flowers and even create your own bouquet
How to add line work to your paintings for a illustrated look
How to paint wreaths as well as white flowers (sounds tricky, I know - but it's easy!)
How to trace a pattern onto watercolor paper and paint 15 different (gorgeous) pattern projects
BONUS MATERIAL
Access to the SIMPLY FLORALS Facebook Group - A private group ONLY for students of the Simply Florals course. This is a safe place where you can share what you are working on, get questions answered and be part of a community of friends who are on this journey with you.
Access to my Simply Florals Pinterest Board which is full of inspiration for you!
A guide: 8 Ways to Sell Your Art both online and in real life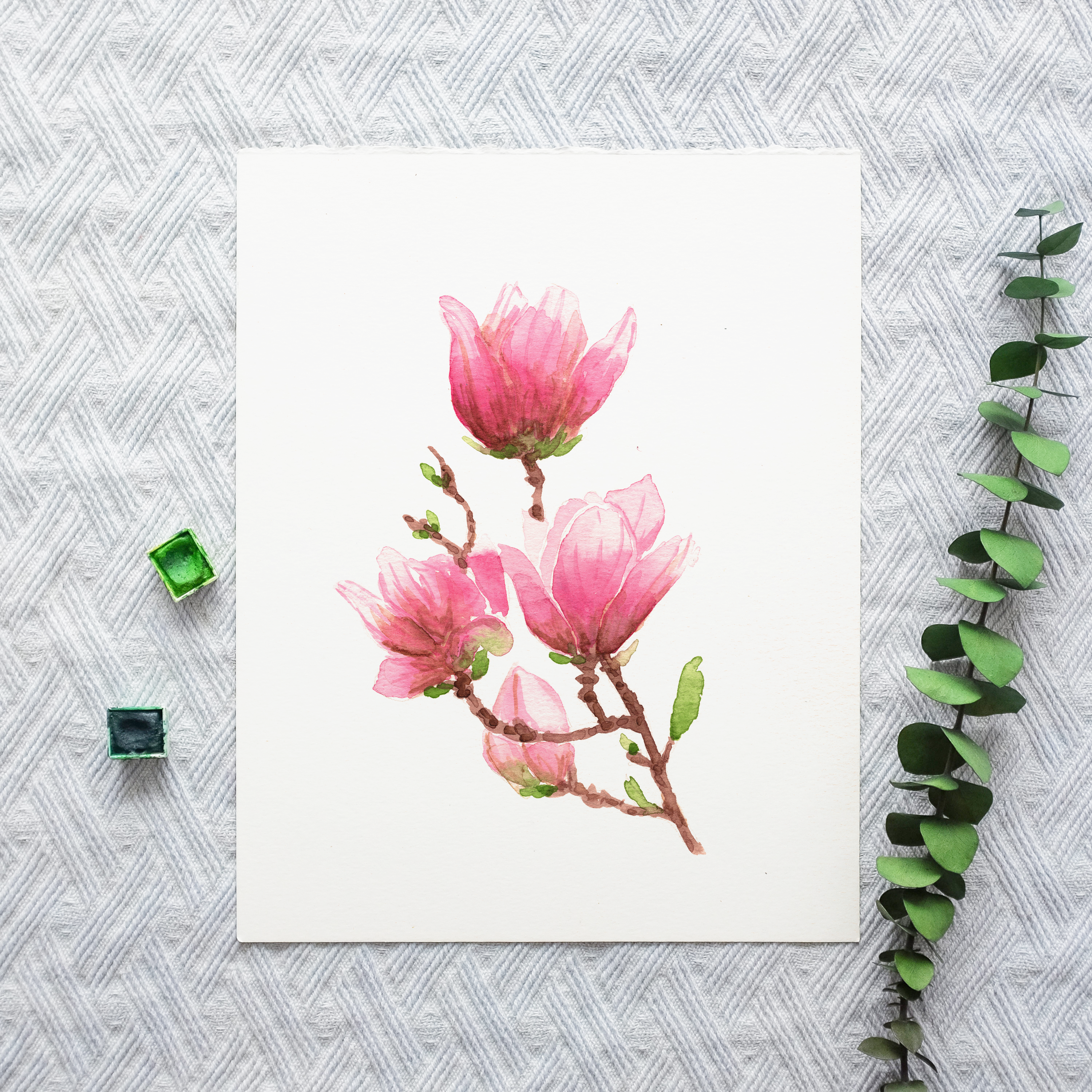 Learn from someone who has been where you are.

I created the SIMPLY FLORALS Watercolor program because I've been where you are. I loved the look of watercolor art but lacked the skills and supplies. I was convinced that I just wasn't good at it. Then I got into nature journaling and discovered that with the right supplies and enough inspiration from nature, I could achieve the results I wanted. I took many courses and practiced what I had learned in my nature journaling sessions. Soon my work went from the pages of my journal onto real watercolor paper and is now hanging in my home, on cards I gift to family and friends, and through the miracle of technology, in the homes of hundreds of people around the world!
You can do this, too. And I can show you how.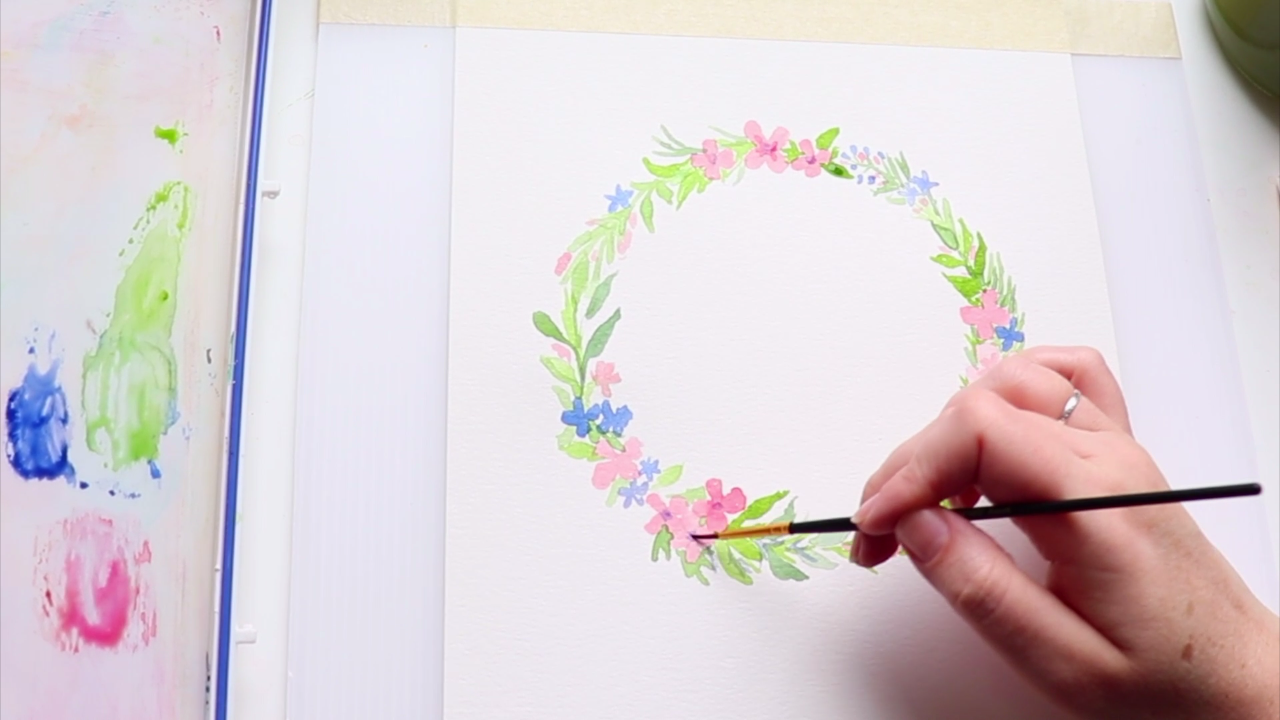 The SIMPLY FLORALS course is open for enrollment NOW.

This step-by-step course teaches you everything you need to know to be able to paint for joy and create beautiful art with confidence.
The SIMPLY FLORALS Watercolor Course is packed with actionable steps and hands-on projects that teach you how to do techniques you will use for any project you can imagine. Use your designs for your personal projects, share them with friends and family, or even sell them to earn extra money!
Just imagine...
How amazing it will be to paint a special card or picture for a loved one NOW.
How wonderful it will be when you see a friend, family member, or even a complete stranger replicate something from a painting you made yourself.
How exciting it will be when you sell one of your own paintings for real money!
This comprehensive and powerful course includes 6 units, 25+ video lessons, and an 80+ page workbook designed to get you results in much less time and with far less frustration than if you tried to figure it out on your own.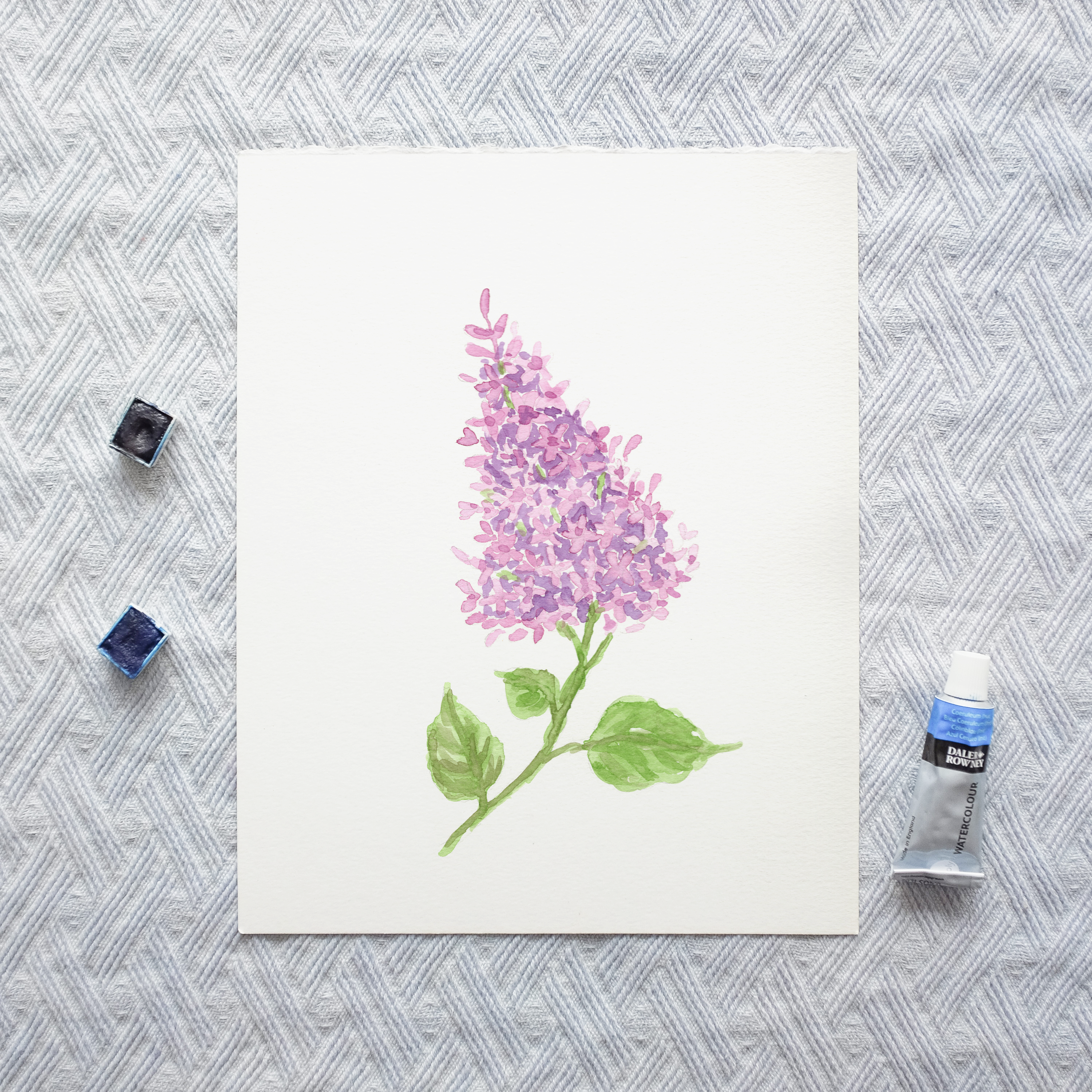 The SIMPLY FLORALS Watercolor Course is open for enrollment NOW.

When this course is completed, you will have a basic foundation for creating virtually any watercolor project you wish! Your options will be limitless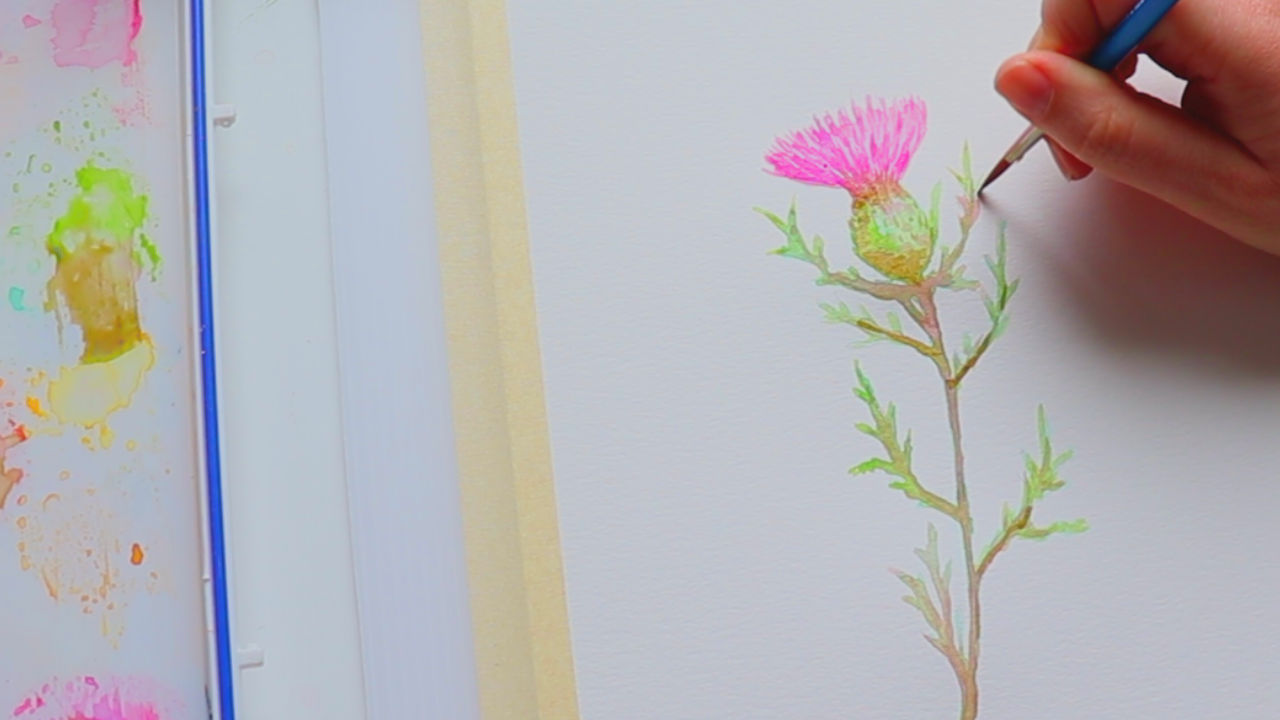 Course Schedule:

The course is open for enrollment now, but enrollment will be limited so that I can focus on the needs of the students in the class.
In order to keep you on track and not overwhelm you, the course is self-paced, but is intended to be done over the course of five weeks. You may go at a slower or faster pace, if you wish. You can access this course at any time you wish, pause and rewind to make sure you get a concept, re-visit whenever you want, re-play videos on demand, and re-download files as needed.